4 Reasons Why a Clean Office Makes a Statement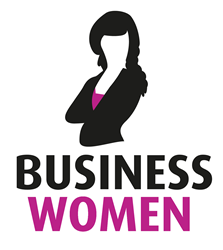 Keeping a clean office is so important not only for your customers and visiting clients, but also for your staff. By employing a commercial cleaning service, you're investing in your business's image, workplace safety and staff moral. Here are our top 4 reasons why a clean office makes a statement:
Like your personal presentation, people always notice an unclean and untidy office
Keeping a clean and tidy showroom/office space is so important for what message you give to customers or potential clients when they come to visit your place of business. If they walk in and notice the reception area is dusty, and the waiting room is full of old magazines and newspapers, chances are they have already made a negative judgment about your business.
If a customer/potential client walks in to your place of business and it smells fresh, has today's paper and kept clean and tidy, their experience with your business is already a much more positive one.
Workplace efficiency is increased in a clean and tidy environment
Maintaining a clean office makes your business a better place to work. It boosts the moral of workers as the office is a pleasant and nice environment to be in. People will enjoy coming into work as it's a nice place to be in.
Also by keeping it clean, it encourages the staff to do their part in maintaining the office. People will be more likely to keep a tidy desk and clean up after themselves in the kitchen. There is nothing worse than bringing a client through an office space full of messy desks and past a kitchen that's piled with dishes. This can send the wrong message.
How your office appears, affects how people think you approach your business
How your place of business looks and feels, reflects your companies values and the way you do business. If your business looks unclean and untidy, potential clients may see that as lacking professionalism.
Making sure your bathrooms are clean and in top condition is important for both staff and when you have clients/customers visit
Bathrooms are a place in the work environment where nasty germs can breed and spread. If a customer uses your bathroom on a visit to your office and is confronted by dirty toilets and unclean floors, this sends a bad message.
You staff can also be negatively affected by an unclean bathroom, as it can cause them to fall ill from touching basins and taps. By employing an office cleaning service, you won't have to cringe every time a client walks into your bathroom and you'll be rest assured that employees will have fresh anti-bacterial soap to wash up with, not only benefiting them, but their fellow employees too.
Keeping a clean office is important for your customers and clients as well as for your valued staff. I hope our top 4 reasons why a clean office makes a statement has given you some ideas on how to maintain or improve the way your office environment feels for all of your important stakeholders.